Resilience
Photo: Photo: Erielle Esturas/Oxfam Pilipinas
The Philippines continuously suffers from the adverse impacts of climate-fueled, extreme and destructive weather events alongside the COVID-19 pandemic, which expose and deepen the longstanding gender and economic inequalities in our society.
Coping with the "new normal" amid these disasters, we partner with organizations to help improve communities' resilience by investing in mechanisms that reduce risks and impacts of disasters to the most vulnerable. Such mechanisms include early warning systems, resilient agriculture, disaster risk financing, market-based interventions, water, sanitation and hygiene (WASH), and shift to renewable energy sources through energy transition initiatives. We also help improve the lives of women by addressing harmful gender norms that reinforce unpaid care work and by providing gender-responsive recovery efforts.
directly worked on anticipatory action in the form of pre-emptive cash transfers and strengthening disaster risk reduction (DRR) capacities and asset protection through community-based planning and piloting of resilience projects
engaged in national and regional-level lobbying and advocacy work on Women's Economic Development and Inclusion
were organized in Dolores, Eastern Samar and were supported for capital build- up and savings for disaster preparedness, livelihood investment, and asset protection
(villages) in Eastern Samar adopted ordinances on unpaid care work (UCW) to strengthen mechanisms that recognize and integrating UCW into local governance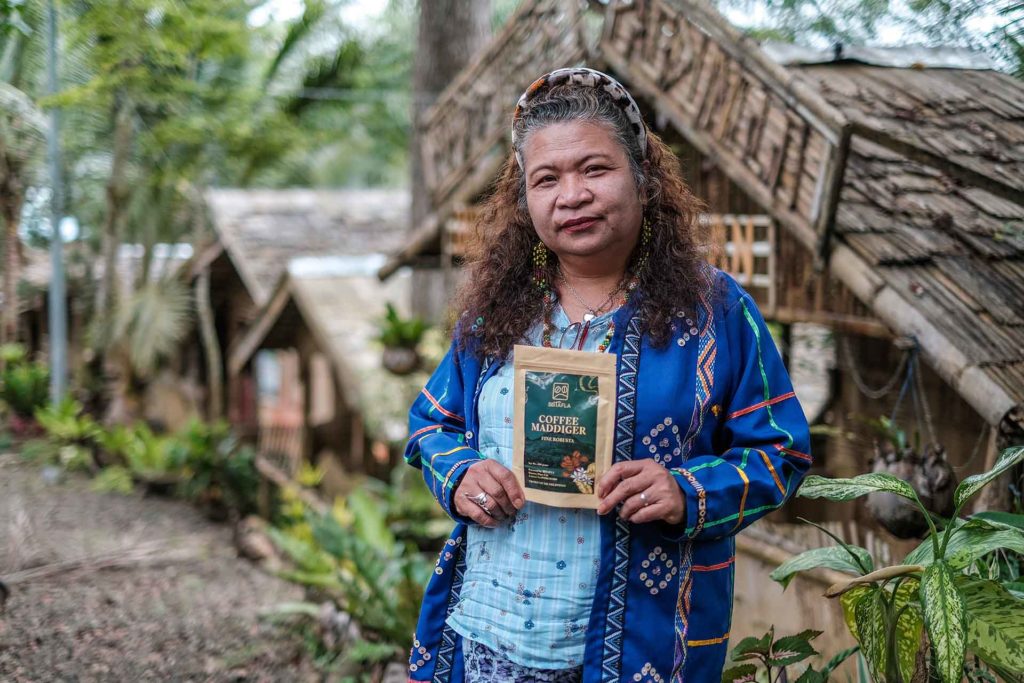 0
gender-related provisions
added to the proposed Inclusive Business Bill through legislators championing Women's Economic Empowerment (WEE)
in Eastern Samar enhanced their social accountability mechanisms through community-based outcome tracking activities and installing protection monitors, feedback mechanisms, and referral pathways in partner communities
0
solar-powered community
in Barangay Hilabaan, Dolores, Eastern Samar – they now have access to a 24-hour sustainable and clean energy source upon installation of six solar-powered streetlights; the solar- powered social enterprise is managed by self- help groups.